Family Law & Criminal Defense Attorney Serving Baltimore, Maryland
Attorney at Law
Elisabeth Herndon
I am an experienced criminal and family law attorney who believes everyone deserves a solid legal defense. Where a lot of lawyers can lack personality and empathy, I set my judgment aside for those involved in a case. The best outcomes in court come from truly understanding what everyone is going through, backed up by strategies that maximize positive results for your side. I have continually won stellar results for my clients despite the severity of the charges or the challenging circumstances of the case.
More About Me

Personable
When you work with me, you're getting an approachable attorney that keeps communication between clients open.

Empathetic
Many lawyers cannot empathize with their clients, but I take the time to listen and understand your circumstance.

Diligent
Cases are lost and won according to an attorney's ability to find every detail that gives each defense its edge.
Support When You Need It Most
Partner with a Small Boutique Firm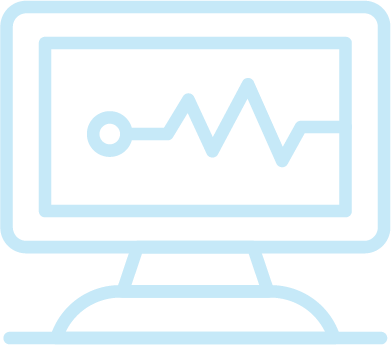 Judgment Free Representation
When the future of your family is on the line, making your choice of an attorney is a critical decision. Whatever the dispute, it can be guided with compassion and kindness. Calming tensions as much as possible to get a better outcome is essential.
A strong defense doesn't just take a logical argument, it requires emotional intelligence to effectively understand a prosecution's strategy, read the room, and cross-examine expert witnesses.
Selecting a criminal defense or family law attorney in Baltimore, Maryland, is more than finding someone with experience in the courtroom. Most divorces and/or custody cases never go to trial, so you need a lawyer who is skilled at negotiation. That means being likable and personable and having the ability to collaborate effectively with other attorneys in Baltimore County, Harford County, Cecil County and Baltimore City Maryland.
Getting arrested and charged with a crime in Baltimore, Maryland, is undoubtedly a frightening experience.
Criminal cases can touch every part of your future. That's why it's essential that you get the defense you need. Every case is a story with two versions, and your attorney needs to tell your side in the most helpful way possible.
Prosecutors will try to give you the heaviest penalty, often out of proportion with the details of the case. But these penalties can be reduced in severity, or even dismissed altogether, with the right legal defense. I have brought numerous felony and misdemeanor cases to a jury trial with positive outcomes for the clients involved, from domestic violence, assault, narcotics trafficking, and a range of other crimes in Baltimore County, Harford County, Cecil County and Baltimore City Maryland.